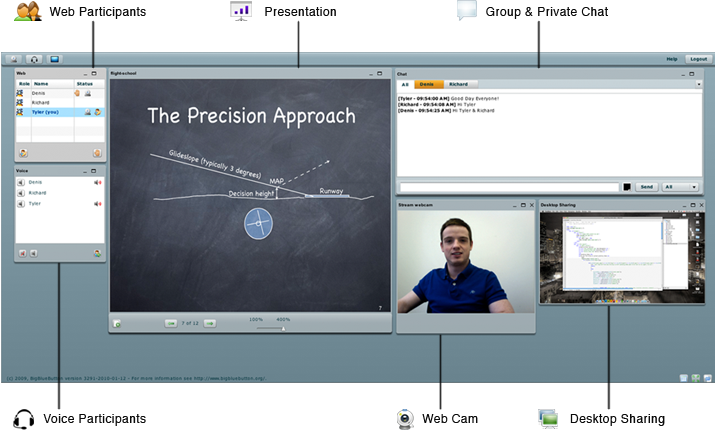 When I try a web-conferencing product, I expect to find myself in a sterile demo room – alone and left to my own devices.
When I tried BigBlueButton, I was momentarily confused.
Many people were in the demo room. They were talking, text-chatting, pointing at slides – and one of the developers, Fred Dixon, starting giving me the run down on the features! When I explained my interest in the product, he called me on the phone to give me more information. Fred, thanks for the great work and personal attention!
BigBlueButton worked extremely smoothly in the demo. If you've used a web-conferencing system like Elluminate Live! or Dimdim, it's highly intuitive. Although it does not have as many features as either of those systems, Fred told me that they are coming in future releases. And yes, the developers DO hang out in the demo room all day, and they are happy to tell you more about their product!
For me, the icing on the cake is that BigBlueButton is open source!
(h/t to Free Technology for Teachers)