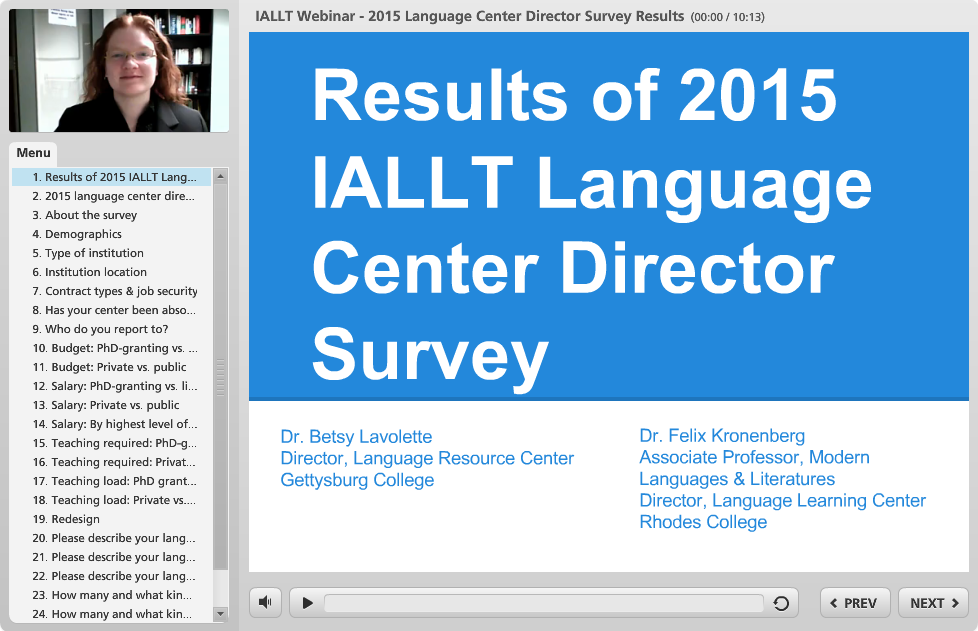 IALLT periodically surveys the community of language center/lab directors to investigate the state of language centers and the positions and duties of their directors. To disseminate the findings of the 2015 survey to the IALLT membership, we present here the results of key questions regarding language center management and design. To maximize the usefulness of the results, they are reported by institution type and size. We include data such as the average budget and allocations for language centers, the director's average salary, the director's typical teaching load, and how recently the typical center has been completely redesigned. We also provide data on new space usage patterns in language centers.
This presentation has been adapted from a similar presentation by Kronenberg & Lavolette (2015) at FLEAT VI, and includes answers to some of the questions that the audience asked.
You are invited to leave your questions and comments below. The authors will respond as promptly as they can.
IALLT Language Center Director Survey, 2015