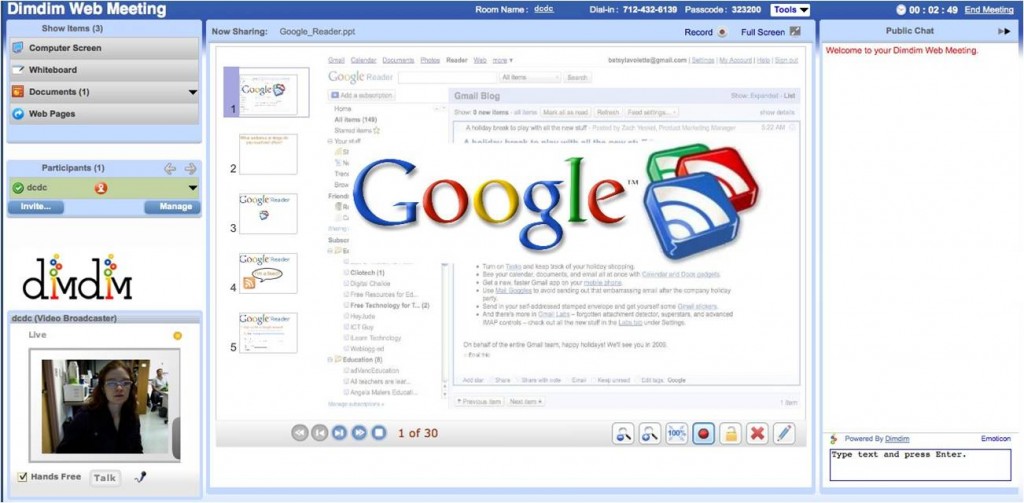 Several people have written to ask me for a copy of the paper I allude to in Dimdim vs. Elluminate: Fight!
Well, the status of that paper has been "in press" since it was accepted by TechTrends in December 2009. I was hoping to wait until it was "officially" published in TechTrends before publishing it here, but that journal does not seem to have a grasp on the time-sensitivity of the information it publishes – despite its name. The journal editors also have not responded to my emails inquiring about when we can expect to see our manuscript in print. *Sigh*
So, without further ado, here is a preprint version in PDF format:
Lavolette, E., Venable, M., Gose, E., & Huang, P. (in press). Comparing synchronous virtual classrooms: Student, instructor and course designer perspectives. Tech Trends.
[Update: This was published in 2010.]